Atlassian's Jira has become the gold standard for issue tracking and project management software, used by small startups and established giants like Citigroup, Twitter, NASA and Coca-Cola. Its co-founders, Mike Cannon-Brookes and Scott Farquhar are among Australia's richest people, each at the ripe age of 35. The company has grown from a small startup funded on credit card debt, to a behemoth global enterprise with over 750 employees, 48,000 subscribers, and a footprint in 122 countries.  
Rags to Riches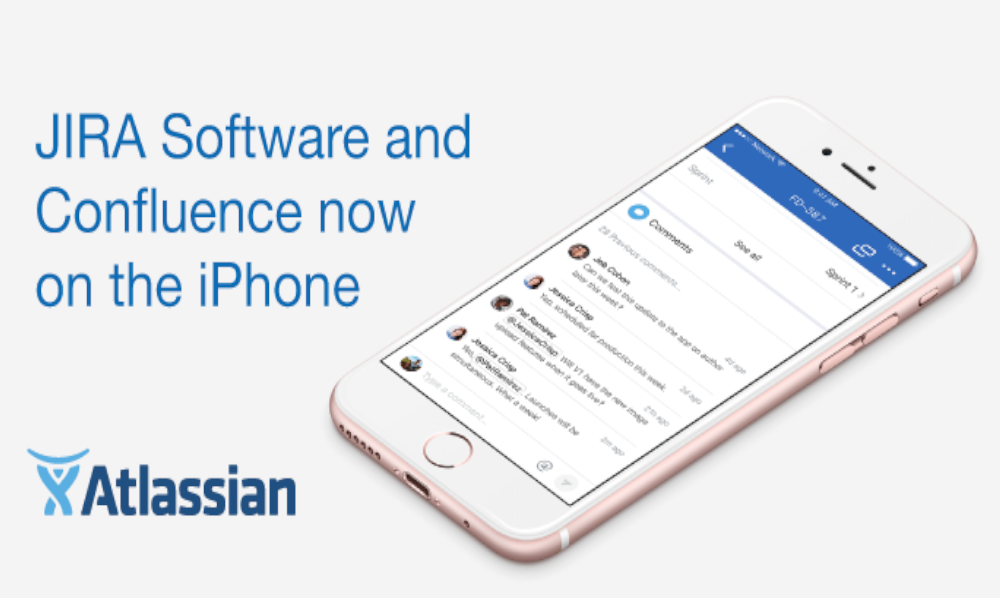 Unlike most modern entrepreneurial success stories, Atlassian's growth didn't happen at breakneck speeds. The founders met at the University of New South Wales and started Atlassian in 2001, right around the time the floor dropped out of the dotcom industry. Jira was first released in 2002 as a download and earned a paltry 1 million in its first year, growing to roughly 15 million by 2006, when the pair managed to claim Ernst & Young's Entrepreneurs of the Year award.  
However, finding venture capital in the wake of the dotcom bust was still long and arduous, it took until 2010 before the company chose to partner with its first venture capital backers, Accel Partners, who invested 60 million dollars. Clearly, Atlassian was growing by leaps and bounds long before its first big money investors jumped in. In 2006, the company employed 50 staffers in Sydney and San Francisco, with Jira serving over 4000 customers. By 2007, the company was earning over 20 million in revenue and had doubled its staff to nearly 100.   
Atlassian's Business Philosophy
Their business philosophy was simple, derived from multiple conversations they had with friends who were discontent in their corporate jobs and never had anything good to say about the people they worked for, nor felt emboldened to do anything about it. Cannon-Brookes and Farquhar wondered what their own employees said about them when they weren't around, and hoped they were looked upon more favorably. So, they created some principles: 
– Create useful products people lust after. 
– Open company, no bulls#*t. 
– Build with heart and balance. 
– Don't f#*k the customer. 
– Play as a team. 
– Be the change you seek. 
Cannon-Brookes and Farquhar believed in these core values so wholeheartedly, that they famously referred to them time and again in emails, blog posts, and inter-office communications. Even their customers knew the mantra, and the result created an unusual work environment that many employees praise to this day. And when the duo finally earned their $60 million in investment capital from Accel Partners, the firm sent Atlassian a tongue-in-cheek t-shirt with the acronym DFTPC, which stood for: Don't f#*k the portfolio company! 
From Startup to Settling Down
Atlassian's early days were very much like working at a fraternity. Everyone was friends, or friends of friends, and university pals. They worked hard, played harder, and were genuinely passionate about their product. But despite the party fever atmosphere, many consider the founders be conservatives in their business approach.  
They were focused on building a quality product first and weren't interested in prematurely scaling upward, even with new hires. Their focus was slow and steady, adapting when needed, but staying the course and true to their roots, lest premature corporate partnerships buzz-kill this fraternity style workplace.  
By the time Atlassian accepted the 60 million in venture capital from Accel, its founders were each worth tens of millions. The Accel deal was more a signal to the outside world that Atlassian was ready to be all grown up and explore the next chapter in their corporate story. The shift was also sparked by the financial meltdown of 2009, and in their personal lives, each deciding to settle down and get married, allowing the other partner to run the company solo as each took turns going on lengthy honeymoons. All told, it was a defining moment in their history that culminated in the company's desire to pivot and grow.  They wanted to build something long-lasting, that perhaps even outlived themselves.  
Aussie to International 
Despite their Australian roots, and to the dismay of their countrymen's business sector, Cannon-Brookes and Farquhar were keen on a US IPO in either the NYSE or NASDAQ, noting that the Australian Stock Exchange had a limited understanding of the software business and the company would garner a higher value with an American IPO.  However, the founders reject the notion that they've turned their backs on their homeland, instead, noting many successful Australian companies that reached beyond their borders to secure global success.  
Jira's core business model is based on the foundation of recurring subscriptions and a loyal following, positioning Atlassian nicely for a successful transition to the public market. And Atlassian's founders have since invested in Australian start-ups like BigCommerce and Skiddoo, stating that they want to help local countrymen grow and succeed. But many still feel a listing on the ASX would have brought a much-needed influx of interest and investment into the local economy. Atlassian's president, Jay Simons believes the company's longstanding business model of scrutiny and discipline will be the key to its longevity in the public marketplace. 
---
Sources:
businessinsider.com.au/atlassian-the-untold-story-how-two-australian-young-guns-built-a-company-headed-for-a-billion-dollar-ipo-2014-2
edge.alluremedia.com.au/uploads/businessinsider/2014/01/atlassian_sf_slide.png 
en.wikipedia.org/wiki/Atlassian 
fortune.com/2015/09/25/atlassian-files-ipo-papers/