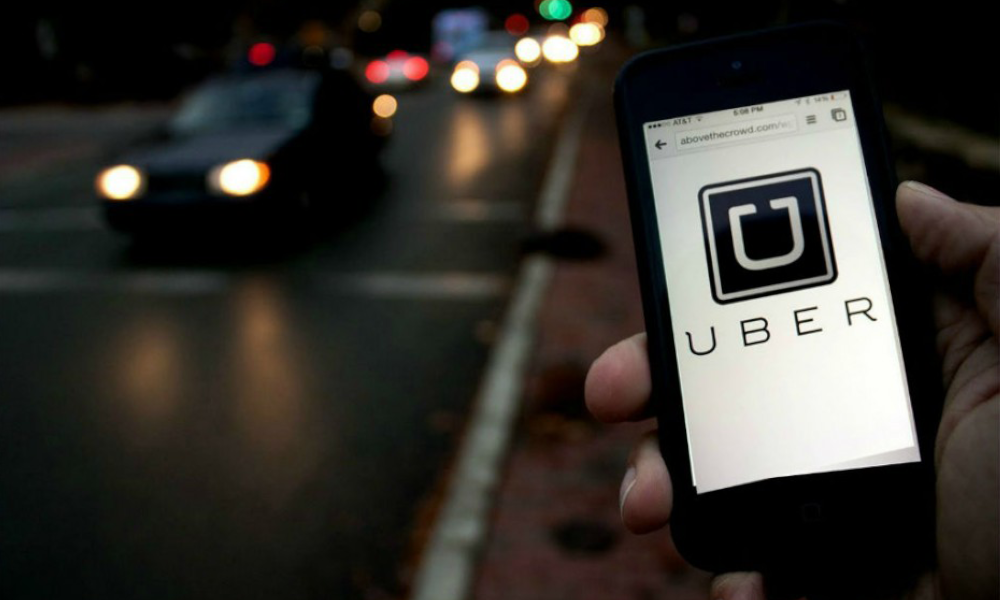 Uber is an on-demand neo-taxi service that has gained media attention for its success and controversy. At only 7 years old, it operates in 633 cities worldwide and is backed by the likes of Google Ventures and a host of distinguished investors. It's also valued at a mere 50 billion dollars. Not bad for a company that took to Twitter early on in search of a product manager to help focus this monster brainchild.  
Company Beginnings
The company actually started out as UberCab and was first tested in New York with only 3 cars before its official launch in San Francisco in 2010. The idea was simple: create an on demand taxi service where you can hail a car from your smartphone and catch a ride within minutes. But the road wasn't always straight and narrow. Uber has faced multiple challenges as to its legitimacy and legality.  
Uber was founded by Travis Kalanick, who dropped out of UCLA in the late 90's to join the now defunct media search engine, Scour. His next venture, RedSwoosh, is a file sharing service that Kalanick sold for $23 million in 2007, making him a millionaire at the ripe age of 31. Not bad for an opening act, but Kalanick was just getting started. His next venture, was Uber, co-founded with Garrett Camp. Despite costing 50 percent more than your average taxi ride, the luxury service was a local hit in the Bay area.  
Defining Their Customer & Business Model 
The first hurdle Kalanick and Camp faced, was defining their customer. Were they targeting the average Joe looking for a better ride than a grimy taxi cab, or were they a posh personal chauffer service?  
Either way, Kalanick and Camp had successfully identified a gap in the market, capitalizing on the lack of regulations to expand into a global force that nearly brought the traditional taxi service to its knees.  
While traditional taxi companies had to adhere to strict regulations, Uber was allowed to flourish unencumbered. Uber took full advantage of smartphone technology, allowing riders to view what cars were available on a map and how long it would take to get a ride. 
Road Rage & Celebrity Endorsements 
When the New York City Taxi and Limousine Commission cried foul, Uber's response was to accuse them of trying to snub competition and stack the deck. It was all out war.  
The San Francisco Municipal Transportation Agency were the first to hit Uber with a cease-and-desist order, but the move only gave the young startup public notoriety, casting them in the role of David to the establishment's Goliath.  
But the controversy didn't hurt Uber's value, in February 2011 they closed Series A funding for 11 million on a 60-million-dollar valuation. And later that year, the company expanded internationally, securing 37 million in Series B funding which included celebrities like Jay Z and Ashton Kutcher, along with Amazon's Jeff Bezos, and Menlo Ventures.  
The company was also able to capitalize on celebrity endorsements from notables like Lindsay Lohan, Neil Patrick Harris, and Snoop Dogg, which upped Uber's cool factor and helped create a viral sensation; suddenly, arriving on the red carpet in an Uber was all the rage. And the monster fundraising didn't stop there, in August of 2013, Uber expanded to Africa and India, which helped them close Series C funding with a 258 million dollar investment from Google Ventures on a 3.76 billion valuation. Then in July 2014, they expanded into China, raising a whopping 1.2 billion in funding on a $17 billion valuation.   
The New King of The Road
As the company expanded around the globe, they had to adapt to each location's unique differences, like currency, kilometers, and locally accepted payment methods. For instance, branching out into China caused the company to pivot away from their smartphone app in favor of the more popular text messaging, Currently, 4 of Uber's top 10 cities are in China. 
Despite its huge expansion, the cornerstone of Uber's success has always been their exemplary service, and they've taken big strides to make sure it stays that way. In 2014, the company launched UberPool, which is a carpool service that allows customers to split rides and share the cost, and UberEats, which delivers fresh food from local restaurants right to your door. And in 2015, the company bought deCarta, a GPS mapping service, while poaching 40 employees from a rival company to develop driverless cars. 
Uber by Name & Nature
By definition, Uber means "a supreme example of a particular kind of person or thing," and in that vein, this rags to riches startup certainly lives up to the name. It's become known the world over for its shrewd business practices and innovation. 
It's pushed the envelope, changed local laws, and redefined the traditional taxi service into something cool and chic. Uber has not only become the gold standard in ride services, but a source of inspiration for every budding startup. 
---
Sources:
gulfelitemag.com/startup-bottom-uber-started/ 
forbes.com/sites/edmundingham/2014/12/05/start-ups-take-note-uber-made-it-big-but-did-they-get-it-right/ 
businessinsider.com.au/history-of-uber-and-its-rise-to-become-the-most-valuable-startup-in-the-world-2015-9#/#april-2007-kalanick-sells-redswoosh-a-company-hed-founded-in-2001-to-akamai-for-23-million-and-becomes-a-millionaire-he-says-he-started-redswoosh-as-a-revenge-business-to-turn-the-33-litigants-who-sued-scour-into-customers-3 
google.com/webhp?sourceid=chrome-instant&ion=1&espv=2&ie=UTF-8#q=uber+definition